Colour + Form + Function - Approaches to Abstraction


17 Jan 2013 - 28 Feb 2013





Exploring the function of colour and form in artworks that enact a unique approach to abstraction, Colour + Form + Function brings together works by new contemporaries and world-renowned international artists including, Charles Arnoldi, Paul Jenkins, Anish Kapoor, Sarah Morris, Richard Serra, Pard Morrison, James Nares, Wonkun Jun, Jeff Kellar and Norman Mooney.

The exhibition explores the potential of colour, the significance of physical process, the materiality of paint and the primacy of form. Colour + Form + Function is a timely and dynamic exploration of the relevance of abstraction in modern and contemporary art now.







The Image Is One Thing


29 Nov 2012 - 29 Dec 2012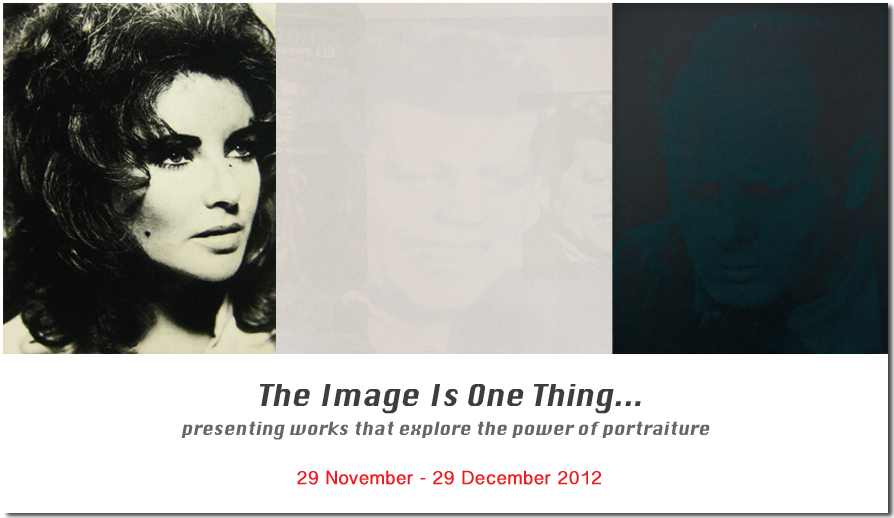 The title of the exhibition is taken from a quote by Elvis Presley: "The image is one thing and the human being is another. It's very hard to live up to an image, put it that way."

Presenting artworks that explore the power of portraiture to suggest or elude narrative; to idolize and interrogate celebrity.

This exhibition involves three individually curated spaces. The first space presents work by Gottfried Helnwein and Russell Young. Helnwein's portraits of writers, poets and painters are imbued with a sense of mystery and myth. While famous for their cultural significance, Helnwein's figures are rendered ultimately unknowable; they are veiled, shadowy and enigmatic. Young's portraits on the other hand, pivot on celebrity. His subjects are at once famous and infamous. In his 'Pig Portraits' the artist takes police mugshots of film stars, musicians and politicians as his source material; creating large-scale screen prints on canvas rendered in vivid hues. Young's subjects are enticing images of glamour, fame, notoriety and scandal.

The second space presents an unparalleled opportunity to explore Andy Warhol's approach to portraiture. Warhol created a pantheon of different images to reflect the 'idols' of contemporary culture. His works were revolutionary for the way in which they confounded any distinction between 'high art' and popular imagery. The majority of his subjects were taken from mass media news imagery, publicity photographs, commercial advertising, Hollywood cinema and popular television programmes. Warhol captured and interrogated America's fascination with fame and celebrity. As a pioneer of Pop Art, Warhol's works function as artefacts of an era, documenting the icons of American history and popular culture.

A separate annex showcases artwork portraying Queen Elizabeth II, in the year of the Queen's Diamond Jubilee and the recent royal visit to Singapore. This collection further explores the way in which artists approach the notion of the subject as icon. Exploring multidisciplinary approaches to image making, this third exhibition space includes three-dimensional lenticular light boxes by Chris Levine, a postcard collage by David Mach and rare unique works from Warhol's 'Reigning Queens' series.






We Like STATIC


4 Oct 2012 - 22 Nov 2012





Collectors Contemporary is delighted to announce the very first solo STATIC exhibition in Singapore. STATIC are a London-based collaborative duo. Their fresh ultra contemporary works combine graffiti inspired urban iconography with fine art. Using stencils, screen-printing, spray paint, and paintbrushes they produce unique artworks that are instantly recognisable for their polished graphic style, luxurious electric colours and layered imagery.









A Collection of Prominent Works


16 Aug 2012 - 27 Sep 2012





This exhibition presents important artworks in context. Exploring the meanings and narratives associated with rare or iconic pieces of art from the 1960s to the present day.

Artists featured include:
John Baldessari, Derek Boshier, Keith Haring, Gottfried Helnwein, Damien Hirst, Robert Indiana, Roy Lichtenstein, Claes Oldenburg, Patrick Procktor, Robert Rauschenberg, James Rosenquist, Thomas Ruff, Hunt Slonem, and Andy Warhol.








A Collection of Prominent Works


16 Aug 2012 - 27 Sep 2012





Collectors Contemporary will be holding a Curator's Tour, tomorrow 22 September at 3pm! The tour accompanies their current exhibition "A Collection of Prominent Works" - exploring the meanings and narratives associated with rare of iconic pieces of art from the 1960s to the present day.








NEW AT THE GALLERY


6 Jun 2012 - 15 Aug 2012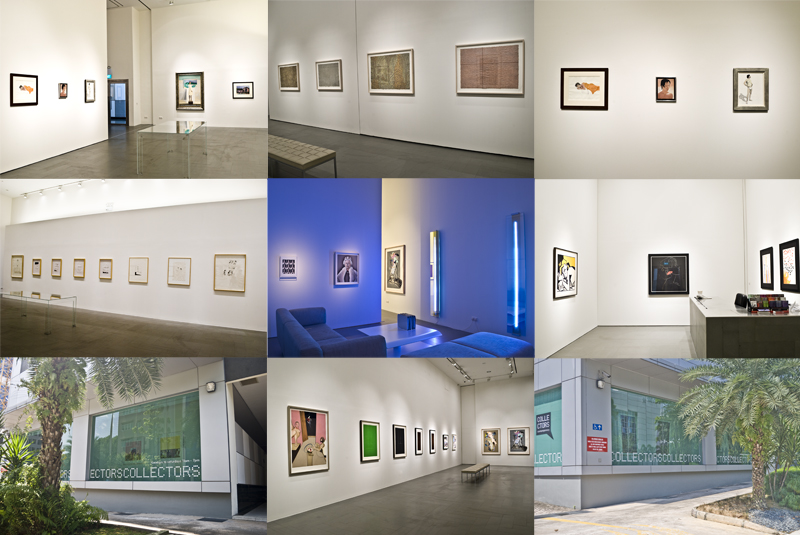 The Chris Levine Annex


7 Jun 2012 - 15 Aug 2012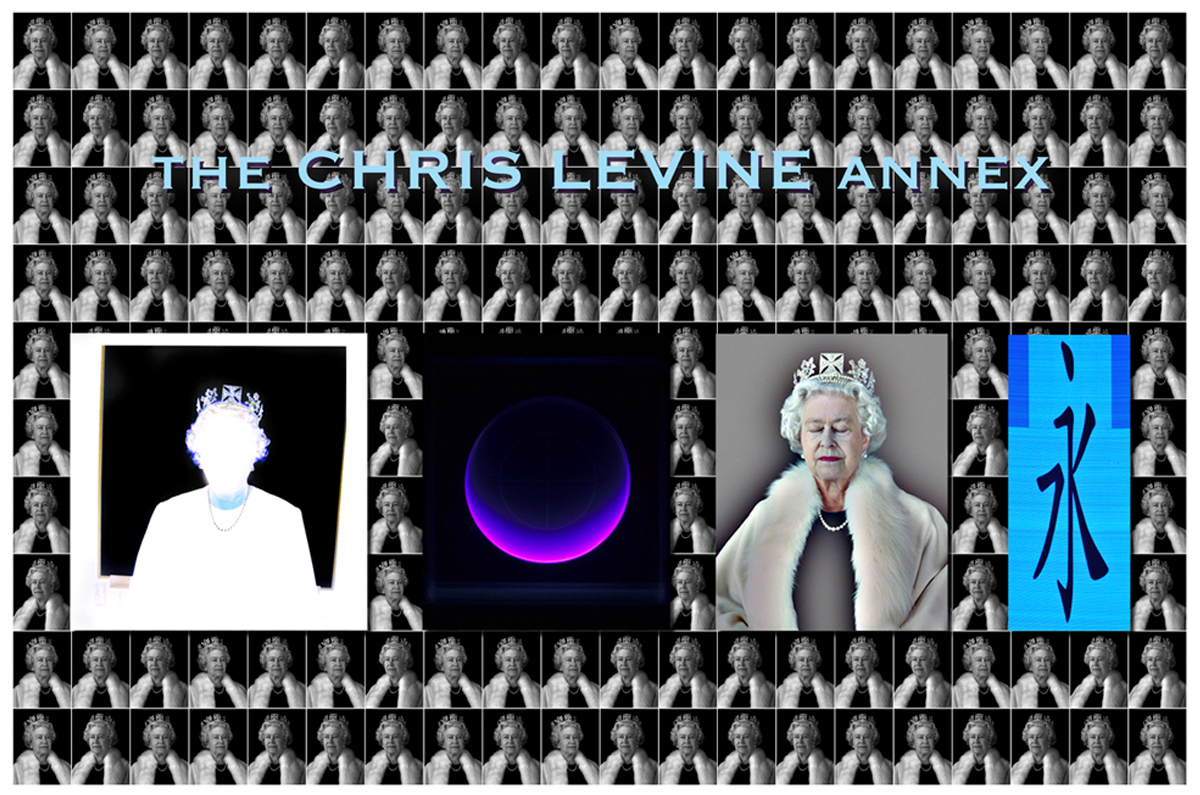 Collectors Contemporary is proud to represent Chris Levine, one of the most in demand contemporary artists working today. We are presenting a changing selection of his works in a specially curated annex within the gallery. In 2004, Levine made history when he created Equanimity, the first ever 3-D holographic portrait of Queen Elizabeth II, commissioned by the Jersey Heritage Trust to commemorate 800 years of allegiance to the crown. In June 2012 Equanimity appeared on the cover of TIME Magazine. 2012 marks a pivotal year for the artist. In the year of the Queen's Diamond Jubilee, Levine's work is featured on specially commissioned UK postage stamps and £100 commemorative bank notes. This year, the artist has worked with the luxury brand Asprey to create a new holographic image of Queen Elizabeth II embellished with a real diamond diadem. The portraits, Lightness of Being and Equanimity, are currently featured in The Queen: Art and Image at London's National Portrait Gallery.

Levine is a groundbreaking contemporary artist. He employs a distinctive visual language that combines advanced technology, beauty and philosophical reflection. The single thread that runs through his oeuvre is light - from light sculptures that exist as dramatic and poetic interventions in space, to portraits that use transitions of light to powerful and meditative effect. Levine uses light in diverse formats such as laser, holography and LED (Light Emitting Diode). Technology is a means to an end for the artist. He is concerned with the inherent power, beauty and spiritual dimension of light. Levine's work explores and rewires our sensory perception. Levine creates new visual and auditory adventures for the viewer to participate in.

Levine has worked collaboratively on multi-disciplinary projects to achieve innovative and unparalleled sensory experiences. Working with the British electronic trip hop group Massive Attack at Glastonbury Music Festival in 2008, he used laser projected through oscillating prisms, and LEDs directed at the viewer's peripheral vision. In 2009, after Razorlight and Paul Weller performed at the Eden project Levine used the transformative power of laser light to showcase his experimental sound and vision work entitled; iy_project*. In 2010, Levine was celebrated for his portrayal of the iconic Grace Jones in his exhibition Stillness at the Speed of Light. At the beginning of 2012, Levine worked with the Museum of Modern Art, New York, the 60 piece New York Symphony Orchestra and Antony Hegarty. Hegarty performed with the orchestra while Levine produced an experimental laser light installation projected onto a crystalline sculpture.

The artist has received commissions from organisations such as Cartier, BMW, Swarovski and Mario Testino for Tom Ford. Levine's work combines progressive technology and artistry in a distinctive visual language that is both poetic and ultramodern. Levine's work is without precedent and his relevance in the contemporary moment cannot be overstated.






Curator's Talk - The Soup Can: Appropriating Consumerism


14 Apr 2012 - 14 Apr 2012





Curator's Talk - The Soup Can: Appropriating Consumerism

Saturday 14th April, 3 to 4 pm

Speaker: Ms Jennifer Copley, Curator

A dynamic look at art appropriating languages of consumerism.

"I adore America and these are some comments on it. My (images are) a statement of symbols of the harsh, impersonal products and brash materialistic objects on which America is built today. (They are) a projection of everything that can be bought and sold, the practical but impermanent symbols that sustain us." Andy Warhol


This session is part of our community arts outreach programme. There is no charge. Please email events(at)collectors.com.sg to reserve your seat.