Total 64 shows, Page:

1

2

3

4

5

6

7

8





The Relevance of Contemporary Art


15 Aug 2009 - 15 Aug 2009





Join us for cocktails and a talk by Dr. Birgit Rabl on Saturday, 15th August at 3pm.

The above talk is part of our arts outreach programme. There is no charge.
To reserve a seat, please email events(at)collectors.com.sg







double bill: JOHN WESTMARK & CRYSTAL LIU


30 Jul 2009 - 17 Sep 2009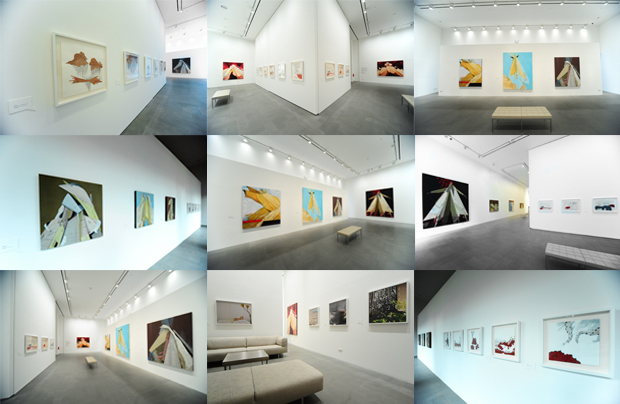 UNTITLED 2 (summer 2009)


4 Jun 2009 - 23 Jul 2009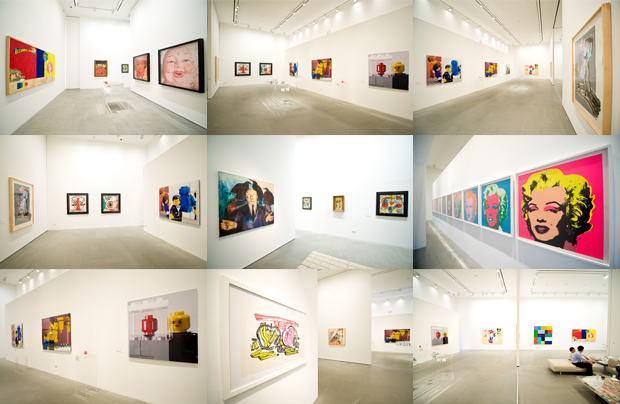 Untitled 2 (summer 2009) is the second installment featuring a selection of works by contemporary masters and current established as well as emerging artists.





UNTITLED 1 (spring 2009)


2 Apr 2009 - 28 May 2009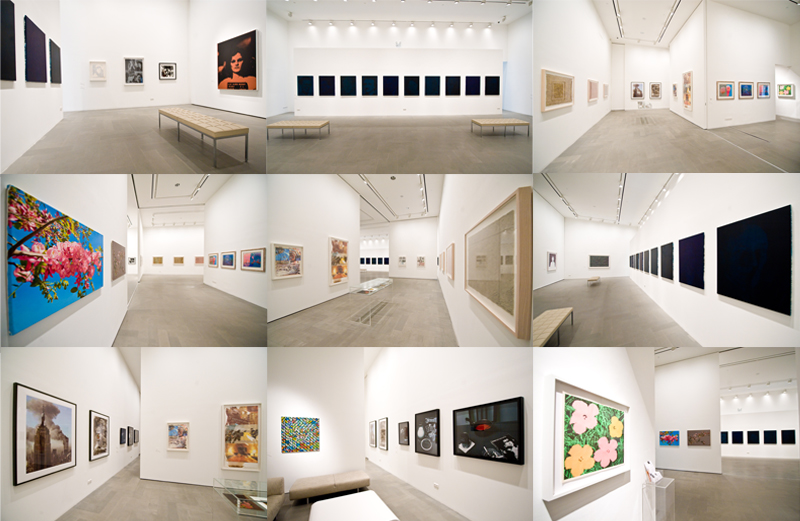 Untitled 1 (spring 2009) is the first of 2 installments featuring a selection of works by contemporary masters, established as well as emerging artists.



FALLING SHORT OF KNOWING:
RAN ORTNER & NORMAN MOONEY
12 Feb 2009 - 26 Mar 2009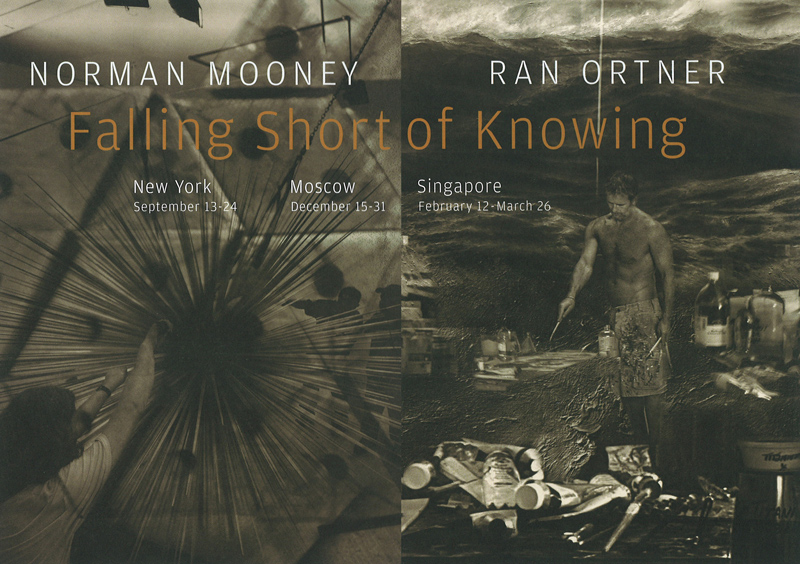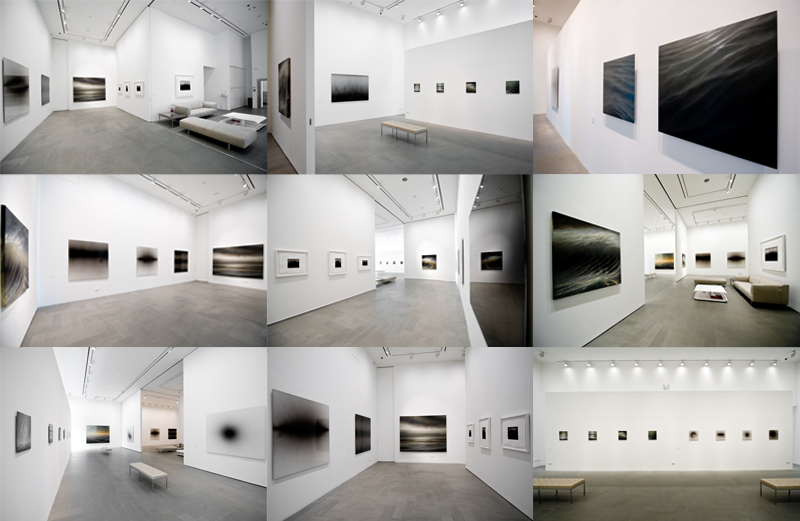 Singapore

Collectors Contemporary 12 February-26 March 2009

Moscow

Red October Chocolate Factory 15-31 December 2008

New York

Milk Gallery 13-28 September 2008

Collectors Contemporary presents

Falling Short of Knowing

, a touring exhibition of the two-person show by Norman Mooney and Ran Ortner, in collaboration with Ch´i Contemporary Fine Art in New York.

For Norman Mooney, this current body of work is the personal exploration of inner form and how this relates to the outer world. This is communicated through a very direct and immediate process of mark making. The direct engagement in this process enables the fundamental nature of the form to be realized. "I am looking to understand the idea of something much larger than ourselves, than our capacity to see, that is ever-present, persistent and constantly in motion. It is our intuitive sense of the whole and our complete inability to define it the work explores."

Ran Ortner´s work is driven by his visceral relationship to nature.

"In my art, I contemplate the thing that never ceases to astonish me; the inherent marriage of opposites at life´s core. From the most tender brutalities to the most devastating sensitivities. These paradoxes register within me and I see myself within them. I am continually surprised by this reflection between me, as an individual, and the environment within which I exist. ´The blood within and the brine without´. The pulsing surge of my blood; the pulsing surge of ocean waves."

-Excerpt from www.fallingshortofknowing.com



JOEY PIZIALI
IN VISIBLE LIGHT
18 Dec 2008 - 23 Jan 2009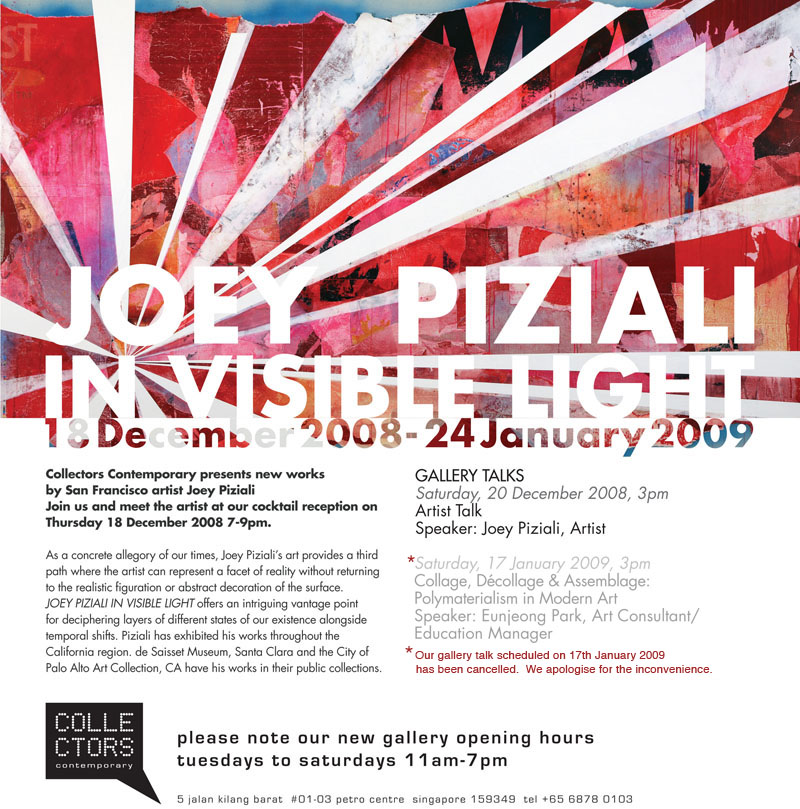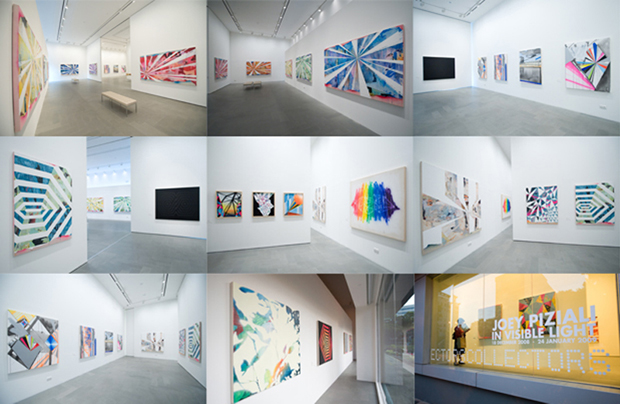 As a concrete allegory of our times, Joey Piziali's art suggests a third path where the artist can represent a facet of reality without returning to the realistic figuration or abstract decoration of the surface.

Materials from urban landscape such as found billboards, latex paint, tape and rusted steel have been associated with ´spatio-temporal-matteric´ consciousness of Futurism or Nouveau Réalisme. However, Piziali's adoption of these materials is neither through constructive collages of Futurism nor lacerated décollages of Nouveau Réalisme.

Piziali's materials emit a strong sense of individuality offering abundant melancholic and visceral interpretations, yet his works first and foremost emphasise the ´irreducible presence of the painting that refuses to be translated into any other form of expression´.

Piziali has exhibited his works throughout the California region. de Saisset Museum, Santa Clara and the City of Palo Alto Art Collection, CA have his works in their public collections.



AND THE DISH RAN AWAY
WITH THE SPOON
30 Oct 2008 - 10 Dec 2008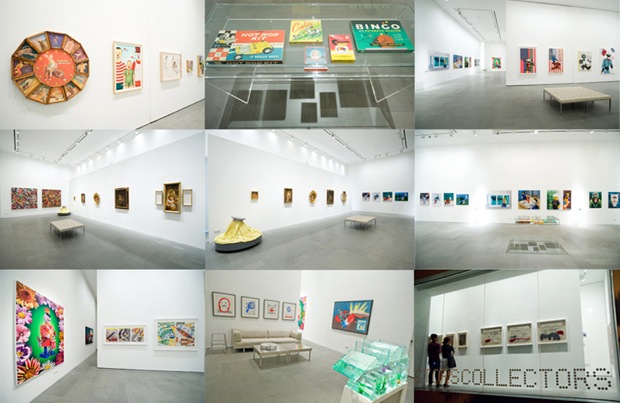 In conjunction with the first ever Kids' Biennale,

AND THE DISH RAN AWAY WITH THE SPOON

presents works by various artists including David Hockney, Claes Oldenburg, Donald Roller Wilson, Tim Liddy, Davis & Davis, Al Souza, Crystal Liu and The Little Artists.

This installment engages both the young and the old. Adults will enjoy the artistic genius of influential artists of our time whilst children will revel in the playfulness and colourful depictions of familiar images and characters.





CONFABULATION


11 Sep 2008 - 25 Oct 2008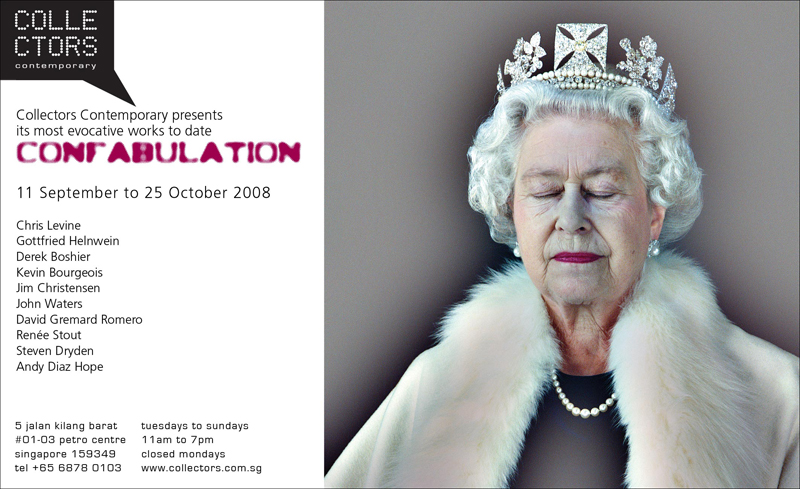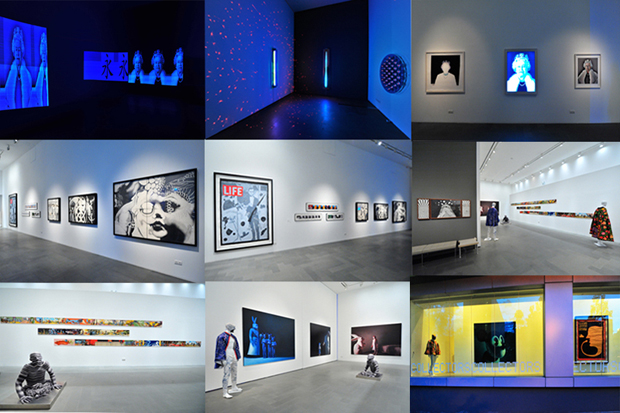 CONFABULATION [The replacement of gaps in one´s memory with fabrications believed to be true]
A satellite event for
Singapore Biennale 2008
, of which the theme is 'Wonder',
Confabulation
presents provocative works by artists who have explored different narratives of memories and perception.
Confabulation
will guide the beholder to the unfathomable realm of memories. Beyond mere traces or remnants of persisting images from the past, an encounter with these works will challenge us to look back at evading moments within our own perception of 'what is' and 'what was'.
Art audience will have an exciting opportunity to view installations by UK light artist Chris Levine for the first time in Asia, together with his renowned portraits of Queen Elizabeth II.
Levine will be in Singapore to personally install his works for
Confabulation
and conduct an artist talk on 13 September 2008.
Gallery Talks
Saturday 13th September 2008 3pm
Artist Talk
Speaker: Chris Levine
Saturday 18th October 2008 3pm
"The Eye & the Gaze: Psychoanalysis in Art History"
Speaker: Ms Eunjeong Park, Art Consultant/Education Manager
Please reserve a seat by email at events(at)collectors.com.sg