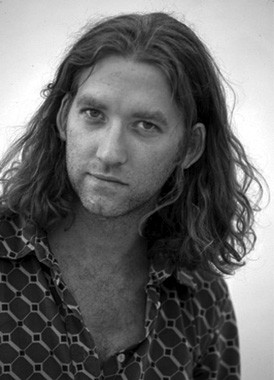 Norman Mooney
b. 1971, Ireland
Crawford College of Art and Design, Cork
National College of Art and Design, Dublin
Lives and works in New York

I had been working with form and density for a long time in my sculptural work. Using the blowtorch and carbon as my base materials allowed me to deal with a more subliminal idea of form. – Norman Mooney

An internationally celebrated sculptor and installation artist, Norman Mooney creates artwork that engages with notions of physical and metaphysical space. The artist aims to sharpen senses, bringing the viewer into a more considered relationship with nature while exploring alternative modes of perception. Materiality, scale and form are central aspects of his work.

Mooney's unique process involves working with carbon. He uses a blowtorch to generate smoke that is then billowed onto painted aluminium panels. The residue left behind by the smoke is sealed onto the panel. The process is repeated and layered to create density and depth. The artist explains that by using smoke he is able to explore the interrelationship between material and form. He is interested in producing something solid that is not sculpted using metal or stone. The forms created by Mooney allude to depth and substance, while simultaneously emitting a delicate and lyrical ethereality. The image has a kinetic quality, where forms appear to pulsate.

Mooney has shown in exhibitions worldwide, including at the Irish Museum of Modern Art, Dublin (1993), Brooklyn Federal Court House, New York (2001), Siqueiros Museum in Mexico City (2011), Abu Dhabi Art Fair (2011), Martine Chaisson in New Orleans (2011) and Causey Contemporary in New York (2012). The artist has been commissioned to create permanent museum installations, including 'Glass Wall #3,' Isles Residence, New York, (2004); 'Fire,' Double Seven, New York (2005); 'Transparency,' Penson Residence, New York (2005); and 'Windseeds' at DeVois Estate, Grand Rapids, Michigan (2009).


2 artworks