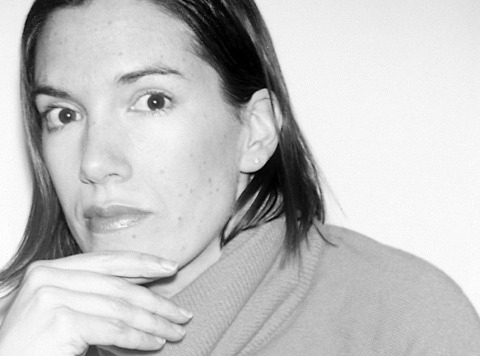 Sarah Morris
b. 1967, Kent, UK
Brown University, Rhode Island
Jesus College Cambridge University, Cambridge
Lives and works in the USA

The paintings look like virtual maps – they're like a map of my brain…a map of who I meet and who I talk to and all the intersections between perhaps, art, politics, commerce, entertainment, law…all of these arenas come into art…a mapping of that.
– Sarah Morris

Working within the medium of film and painting, Sarah Morris seeks to decode cityscapes and urban environments. Her abstract works reference a series of encounters and experiences. These encounters can be with people, buildings, advertising, industrial design and commercial products. The resulting artworks encapsulate the artist's exploration into the visual signs, architecture, politics and psychology of a city.

Morris has a highly academic background, having graduated magna cum laude with a double major in Semiotics and Political Philosophy at Brown University. Her work is influenced by her interest in political philosophy and critical film theory. From 1999-2000, Morris was a Berlin Prize Fellow at the American Academy in Berlin. In 2001, the artist received the Joan Mitchell Foundation Painting Award.

Since 1999, Morris has produced site-specific works for notable public institutions. For her solo museum shows at Museum fur Moderne Kunst Frankfurt and the Museo d'Art Moderna Bologna in 2009, the artist produced two large-scale wall paintings. In 2010 she completed 'Hornet,' measuring 2,000 sq ft. The work is permanently installed at the Kunstsammlung Nordrhein-Westfalen Museum in Düsseldorf. The artist's largest site-specific work is entitled, 'Robert Towne.' Commissioned by the Public Art Fund and completed in 2006, the 20,000 sq ft work stretches across the lobby and ceiling of Manhattan's Lever House.

Morris's work is held in major museum collections, including the Guggenheim Museum, New York; Centre Pompidou, Paris; Museum of Modern Art, New York; Stadtische Galerie im Lenbachhaus, Munich; Musee d'Art Moderne de la Ville de Paris, Kunstmuseum Wolfsburg, Germany and the Victoria and Albert Museum, London among others.

2 artworks