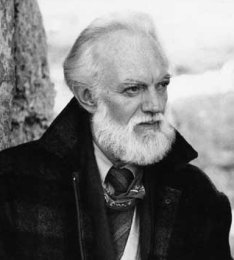 Paul Jenkins
b. 1923, Missouri. USA
d. 2012, New York, USA
Kansas City Art Institute, Kansas
Art Students League of New York, New York
Lived and worked in New York and Paris

Sometimes it seems as though I am trying to keep a storm door shut with one hand while I am painting with the other, in order to keep the known out so the unknown may enter – Paul Jenkins

A pioneer of post World War II American abstraction, Paul Jenkins is celebrated for his exceptional and highly unique approach to painting as well as his interest in the spiritual and metaphysical world. Jenkins' intuitive process centres on motion, energy and the artist's personal autobiographical journey.

Working horizontally Jenkins would control the flow of paint poured onto an un-stretched canvas. By manipulating pools of pigment and guiding the paint with an ivory blade or squeegee, the artist captured the movement and diffusion of the paint. Each piece is imbued with palpable dynamism and energy. Working with vivid hues including ultramarine, deep reds, vivid yellows and luscious greens, Jenkins use of colour illuminates the canvas. The artist's spontaneous diaphanous forms cloud the canvas in translucent veils of jewel-like colours.

Jenkins' works reveal myriad inspirations including Zen Buddhism, ceramic glazing, and the poet Johann Wolfgang von Goethe's 'Theory of Colours.' From 1959 onwards Jenkins prefaced the title of his works with the word 'phenomena.' Evoking his interest in exploring alternative fields of perception and introspective experience beyond the familiar physical world. Such titles also further emphasise the sense of awe and wonder elicited by his paintings.

In 1948, he studied under Yasuo Kuniyoshi at the Art Students League of New York where he met contemporaries including Mark Rothko, Jackson Pollock and Barnett Newman. His first solo exhibition in New York was held at the highly influential Martha Jackson Gallery in 1956. The Whitney Museum of American Art purchased a piece from this inaugural show. Gaining prominence in Europe and America, his paintings were acquired by important collectors including Peggy Guggenheim. Jenkins' work has continued to be highly collectable and sought after. His work has been acquired by eighty-five museums in more than ten countries and his paintings have been exhibited worldwide.

Jenkins' work can be found in the Whitney Museum of American Art, New York; Guggenheim Museum, New York; Museum of Modern Art, New York; Butler Institute of American Art, Ohio; Stedelijk Museum, Amsterdam; Carnegie Museum of Art, Pittsburgh; Fogg Museum of Art, Harvard University; Centre Georges Pompidou, Paris and the Tate Gallery in London, among many others.


3 artworks