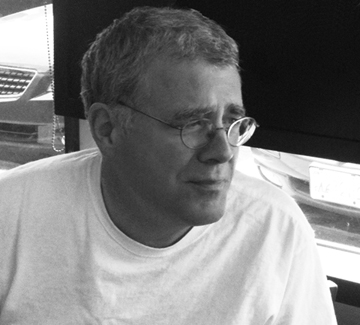 Jeff Kellar
b. 1949, Washington D.C, USA
University of Pennsylvania, Philadelphia
Pennsylvania Academy of Fine Arts, Philadelphia
Fleisher Memorial Art Institute, Philadelphia
Lives and works in the USA

I always called myself a reductionist … I'm really interested in the economy of means. I like to see how much I can say with so little. – Jeff Kellar

Jeff Kellar's approach to abstraction involves an exploration of materiality, surface and space. The artist complicates the distinction between painting and sculpture while exploring notions of illusory space and the viewer's physical relationship to the art object.

Kellar's works display a fascination with the properties of a given material. He uses aluminium composite with a plastic core to create slim and sleek surfaces. Onto this thin plane, the artist applies a unique combination of acrylic resin, clay and pigment. This formula recalls the traditional preparation for gold gilding. The material has the consistency of heavy cream and enables the artist to create a rich surface involving myriad forms of mark making that include sanding, burnishing to a high polish, incising and layering using a brush and knife.

While the artist's geometric and elemental forms demonstrate a minimal aesthetic, the work has an essential tactile, handcrafted quality. Kellar creates neutral forms that have a complex surface texture in order to complicate notions of scale and depth. At a distance, the works appear neat and industrial. On closer inspection the surface of the work reveals further depth, a sculptural quality and an alternative sense of scale.

Kellar is fascinated by space and the way in which we experience it. The artist is interested in the way space can have emotional as well as physical associations, coded with terms such as 'monumental,' 'cosy,' 'cramped,' 'warm,' etc. Kellar aims to create works that create the illusion of internal space while also impacting on surrounding space. For Kellar, the viewer, as the third point in a triangulated relationship with the object, participates in this illusion, completing the meaning of the work.

Kellar has exhibited widely in America and Europe. His work can be found in private and public collections, including the Portland Museum of Art, Farnsworth Museum of Art, Microsoft Collection and Pennsylvania Academy of Fine Art Fellowship.

3 artworks