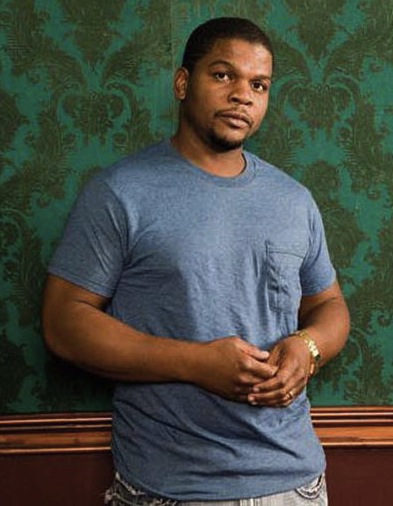 Kehinde Wiley
b. 1977, Los Angeles, CA
MFA, Yale University, School of Art, New Haven, CT
BFA, San Francisco Art Institute, San Francisco, CA
Lives and works in New York


Kehinde Wiley is at the forefront of contemporary portraiture. With exceptional skill and technical virtuosity, Wiley paints people with black and brown skin from all over the world. He takes the familiar tropes found in classical Western art historical portrait painting, and applies them to his contemporary subjects. He has painted people he met on the streets of New York, Brazil, Nigeria, India, China and Jamaica. The models wear their own clothes and are directed to stand in heroic and historic poses, such as those taken from taken from 17th and 18th British century portraiture. Wiley redresses the absence of black representation in institutional canons of art. His subjects are cast in the same context as historical noblemen, aristocrats and royalty. They reference power, visibility and heroism.

Wiley's paintings contain unmistakably rich textured backgrounds that are intricately detailed and ornate. These decorative patterns are inspired by objects found in the culture from which Wiley's subjects originate, such as wallpaper, architectural decoration, textiles or devotional objects.

"The World Stage" is Wiley's expansive and acclaimed body of work, in which he has painted people in myriad countries including Israel, Nigeria, Senegal and Sri Lanka. This body of work has toured museums and galleries in the USA and Europe. Collectors Contemporary is delighted to showcase monumental works from "The World Stage: Jamaica", the first of the World Stage series to include women.

Wiley has exhibited globally and his work is held in the permanent collections of important museums including the Metropolitan Museum of Art, New York; Studio Museum, Harlem; Denver Art Museum; Los Angeles County Museum of Art; The Hammer Museum, Los Angeles; Walker Art Center, Minneapolis; High Museum, Atlanta; Columbus Museum of Art; Phoenix Art Museum; Milwaukee Art Museum; Jewish Museum, New York and the Detroit Institute of Arts.
In 2018, Wiley painted Barack Obamaís presidential portrait. He launched the Black Rock Residency program in Senegal inn2019, which fosters younger artistsí careers and Africaís broader art ecosystem.

KEHINDE WILEY: A NEW REPUBLIC opened at the Brooklyn Museum on February 20, 2015.
The works presented in Kehinde Wiley: A New Republic raise questions about race, gender, and the politics of representation, by portraying contemporary African American men and women using the conventions of traditional European portraiture. The exhibition includes an overview of the artistís extraordinary fourteen-year career and features sixty paintings and sculptures. For more information on the exhibition, please visit brooklynmuseum.org.
2 artworks